Well friends we have talked about how summer has left and it is now Autumn…. well sort of.
In Ottawa it has been 35* for the last week and will continue to be that for the next week or so…. hotter than most of our summer weeks!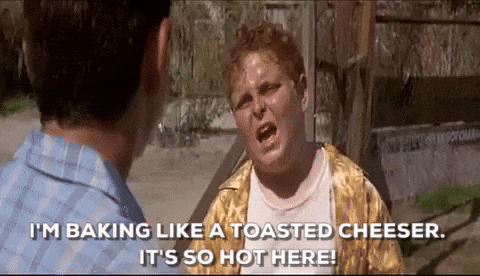 Anyway, this summer my sisters and I shared our summer bucket lists with you  and I want to share my experiences!
Sadly I missed the Northern Lights at Parliament this year but I heard they were phenom. I have seen so many pictures from friends and family I felt as though I was there!
A couple of my gal pals and I went to the Shawville Fair to see the  Canadian dreamboat Dean Brody  *swoon*
We met up with some of my friends who were already up nice and close to the stage and situated right next to the beer tent. Score!
This slideshow requires JavaScript.
The show was amazing and the people in attendance had so much energy! It worked out nicely that Dean had a great view of me so he was able to serenade me…..
but then this guy stood in front of me and ruined our moment. 
cool guy.
Although the creme de la creme of bucket lists checks was hitting up  Chocolate Favoris.
My gal pals and I went for an afternoon treat. When I walked in I was so floored. Chocolate everywhere.
I felt as though I was in Willy Wonka's Chocolate shop!
This is the Baby Salted Caramel Kooky Cone.
BABY! Are you kidding me?! Trust me, there was nothing  baby about this cone.
It had maple syrup and caramel popcorn, chopped pretzels, caramel coulis, and crunchy caramel slivers. Yummm, I can't wait until I can try another one! Who wants to come?
I have so many fun memories from this summer and can't wait to create a fall bucket list to make this season an all new adventure!
Ais xo