This girl can literally do it all, dance, act, direct, she even learned how to do taekwondo  and archery for a role! She is awesome!
She can pull off blue and green!  That's right! I'm talking about Zoe Saldana
This down to earth woman is a mother of 3 and her husband deserves a shout out because he took her last name!! How badass is that?!  Girl power!
I first fell in love with Zoe when I saw Center Stage where she played the role of Eva. She is so graceful and gentle you can't take your eyes off her when she dances.
Avatar, Star Trek, Guardians of the Galaxy, Crossroads, Pirates of the Caribbean, her resume just gets better and better and is still growing! She has signed on to movies all the way up until 2025! Talk about being in demand!
Anyone who has worked with her is always raving about how kind she is and how hard working she is. She stays focused and trains as hard as she can to be able to do the role justice. She even met with the original Uhura, Nichelle Nichols. She is all about promoting women in the industry and around the world!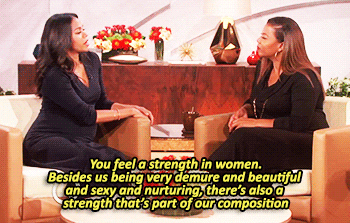 We will be seeing so much more of this rad chick and I am ready for it!